Saison 2009 - Ep I

---
100- Quantec
"Cauldron Subsidence"
(Echocord)
---
...techno dub organique contemplative et opaque.

99- Emma Tricca
"Minor White"
(Bird / Finder Keepers Rds)
---
...un folk aux arrangements limpides, d'une simplicité biblique, broderies surannées autour d'une voix de lumière. Classique et beau à la fois.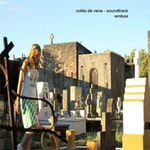 98- Emboe
"Colita de Rana OST"
(Autoprod.)
---
...Emboe, soit le guitariste des géniaux Sons Of Frida remet le couvert, après 8 ans d'absence. Au menu la bande originale du film "Colita de Rana" (dl ici) de Lata Masud, vingt-trois minutes d'une musique instru"mentale" enfiévrée, sans contour, crue, démoniaque, à la puissance évocatrice hors norme.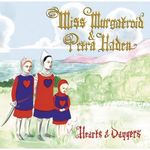 97- Miss Murgatroïd & Petra Haden
"Hearts & Dagger"
(File Under : Music)
---
...quand une jeune punk allumée rencontre la fille de Charlie Haden, pour un duo violon / accordéon agrémenté d'une voix inclassable, c'est une explosion symphonique et un voyage intérieur vers des contrées vierges de tout passage. Bouleversant !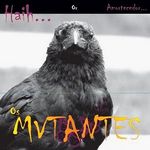 96- Os Mutantes
"Haih...or Amortecedor"
(Anti-)
---
...on attendait peut-être trop de ce retour studio des tropicalistes d'Os Mutantes. Trente ans déjà que les fondations de ce mouvement ont été coulées sur le sol brésilien. Sans Rita Lee mais avec Tom Zé et Jorge Ben, on retrouve la patte de ces excentriques dans un album explosif et très abstrait, aux sonorités proches de celles produites dans les 60's.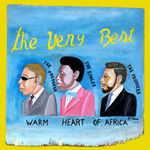 95- The Very Best
"Warm Heart Of Africa"
(Cooperative Music)
---
...boxon d'influences (steel drums, kwaito, soca...) avec l'Afrique en filigrane. Ghetto pop lumineuse, à l'énergie tourbillonnante, un disque qui requinque , la voix faussement naïve d'Esau Mwamwaya y flirte avec les beats de Radioclit, duo franco-suédois aux idées pleines d'allant. Positive Vibration !!!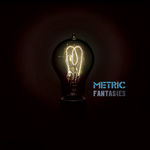 94- Metric
"Fantasies"
(Metric Music International)
---
...belle réussite des Canadiens emmenés par la belle amazone Emily Haines. Si les précédentes sorties du groupe cher à Olivier Assayas (ils ont participé à la BO de "Clean", on les voit même jouer en live) nous avaient un peu laissé sur notre faim, celle-ci est de grande classe. Energique, électrique, pop comme on aime à l'écouter.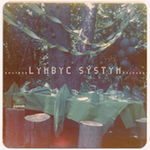 93- Lymbyc Systym
"Shutter Release"
(Mush Records)
---
...troisième album des frangins Bell, signé chez les toujours pointus Mush Records, voila du post-rock tout ce qu'il y a de singulier, teinté de folk, parsemé de cuivres et synthés. Une musique d'avant garde qui sait rester accessible. Entre electronica et rock indé, des plages où le calme et la tempête font bon ménage.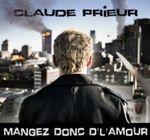 92- Claude Prieur
"Mangez Donc D'l'Amour"
(Les Productions Tant Que Tu Veux)
---
...quatrième album d'un drôle de zigue, Québécois poète multi-instrumentiste, orchestrateur de haute volée qui livre là son plus bel effort à ce jour. Unique et revigorant, en atteste notre dernière rencontre.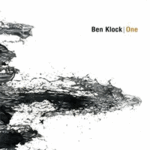 91- Ben Klock
"One"
(Ostgut Tonträger)
---
...vibrant hommage aux anciens de Détroit, ce disque est d'une classe folle, proposant une techno exigeante en accord avec son temps. Oscillant entre ambient et techno, session dub ou plus soul, Klock parvient à ménager fougue et abandon, extrême pulsion et sensualité crue.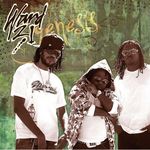 90- Ward 21
"Genesis"
(DHF Records)
---
...de jeunes Jamaïcains de Kingston, qui ont depuis belle lurette compris que les cultures s'enrichissent les unes des autres, et injectent nombre de nouvelles sonorités électroniques dans leur dancehall, sans renier leurs racines, celles des premiers riddims digitaux, le Sleng Teng et le Stalag. Crash-test sonique explosif.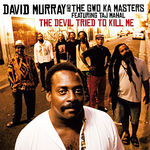 89- David Murray & The Gwo Ka Masters
"The Devil Tried To Kill Me "
(Justin Time Records)
---
...mémoires de l'exil et racines caribéennes sont les maîtres mots de ce disque vibrant de ce saxophoniste afro américain qui partage avec les Guadeloupéens cette histoire en reconstruction. Généreuse et pleine d'émotion, la rencontre avec les tauliers du Gwo Ka est porteuse d'un souffle incandescent, où colère et fête se mêlent. L'appartion du grand Taj Mahal ne gâche rien de tout ça.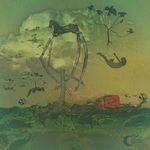 88- Mr Gnome
"Heave Yer Skeleton "
(El Marko Records)
---
...le duo de Cleveland continue sur sa lancée avec ce deuxième opus, à la croisée des chemins entre psychedelia, stoner et blues-rock. La voix de Nicole Barille (entre Cat Power et Karen O des Yeah Yeah Yeahs) fait des merveilles alliée aux expérimentations toujours plus barrées de ce groupe hors cadre.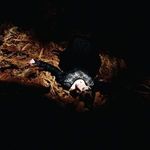 87- Emily Jane White
"Victorian America"
(Talitres)
---
...un folk clair-obscur de facture classique qui est transcendé par la voix chargée de mélancolie de Miss White. Bouleversant.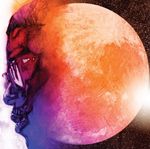 86- Kid Cudi
"Man On The Moon : The End Of The Day"
(Motown)
---
...éthérées, symphoniques, les instrus issu du cerveau perché du Kid donnent au hip-hop une nouvelle aura. Rêveur et lucide, poétique et minimaliste, le rap spleenétique de Cudi , ce flow captivant, propage telles des incantations hurlées à la face de la lune, une parole à part, un rêve voulu réalité. Vœu exaucé.



85- Magnolia Electric Co
"Josephine"
(Secretly Canadian)
---
...album concept contant le départ d'un homme à la découverte du monde, qui laissant derrière lui son seul amour, sa "Joséphine" ne trouvera sur son chemin que terreur, cauchemards, regrets et solitude. Déchirant comme souvent chez le Magnolia Electric Co., toujours cornaqué par un Jason Molina plus que jamais écorché. De l'Americana pur jus !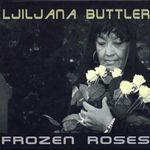 84- Ljiljana Buttler
"Frozen Roses "
(Coast To Coast Bv)
---
...le retour en grande pompe de la Mother Of Gypsy Soul. Plus intimiste que ces précédentes sorties, elle nous offre sa vision de la sevdah, blues yougoslave dont elle a depuis longtemps les clés. Une musique qui parle à l'âme, en toute simplicité.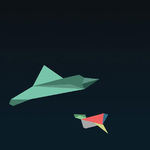 83- Nosaj Thing
"Drift"
(Alpha Pup)
---
...du hip-hop instrumental spatial et déglingué. Les beats se frottent, les sonorités se déchirent, et si parfois tout ça peine à prendre son envol, l'ensemble est d'une grande qualité. A suivre !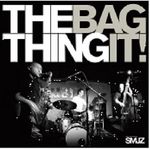 82- The Thing
"Bag It !"
(Smalltown Superjazz)
---
...quand un trio jazz-rock confie les manettes de son bastringue à Steve Albini. Pour sûr ça ferraille dans tous les coins. Furieusement punk, dévastateur et complice ces trois là n'ont que la rage comme credo. C'est tant mieux !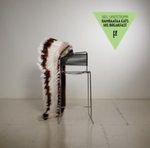 81- Neil Landstrumm
"Bambaataa Eats His Breakfast"
(Planet µ Records)
---
...collision de dub, reggae, hip-hop, grime, dubstep, et d'une montagne d'autres influences pour huit titres d'un autre monde. Imaginez les frères Luigi et Mario se tapant la discute avec la Family Stone et vous êtes dans les clous. Démoniaque !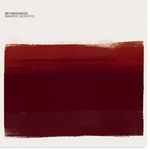 80- Manrico Montero
"Betweeness"
(SEM Label)
---
...un doux crépitement porté par un petit vent chaud. Et la preuve d'une maîtrise sonore sans faille, mis au service de l'émotion. Une quête d'épure assumée - travail d'une complexité considérable quand on voit le nombre de musiciens aux backgrounds si variés regroupés ici - pour un résultat minimaliste remarquable de précision et de finesse.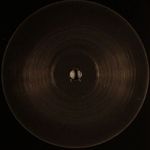 79- Burial & Four Tet
"Moth/Wolf Club Ep."
(Text records)
---
...petite dérogation pour ce deux titres qui vaut bien des longs formats et mérite sa place dans notre Top. Belle rencontre entre Burial, un jeune producteur de dubstep qui a marqué l'année 2008 de son magnifique "Untrue", et un vieux sage de l'electronica - Four Tet - pour un morceau très deep "Moth" et son pendant dubstep.


78- Orchestre Poly-Rythmo de Cotonou
"The Vodoun Effect 1973-1975"
(Analog Africa)
---
...funky, soul et vaudou. Voilà en trois mots un résumé de la musique de ce joyau caché, dernier trésor du Bénin, le Tout Puissant Orchestre Poly-Rythmo de Cotonou. Hypnotique et groovy à souhait. Les Franz Ferdinand ne s'y sont pas trompés puisqu'ils ont rejoint dernièrement sur scène ces papys chauds comme la braise.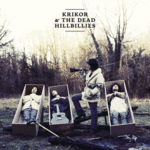 77- Krikor & The Dead Hillbillies
"Land Of Truth"
(Tigersushi)
---
...une chevauchée à dos de spectres (de Genesis P-Oridge à Suicide en passant par le Velvet). Une virée, paumé dans un de ces endroits où le soleil comme les esprits malins parlent entre eux, se racontant en "substances" leur dernière bordée : le Pays de la Vérité !!!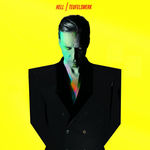 76- Hell
"Teufelswerk"
(Gigolo Rds)
---
...deux temps/deux mouvements - "Night" & "Day" - pour un double album nous livrant "sa" vision de "sa" techno. D'un côté la prépondérance du dance-floor servie par le noir de la nuit , de l'autre la prédominance du voyage cosmique, le jour qui se distingue à travers les stores, le vide spatial et les corps en apesanteur. Hell a définitivement fini de tirer le diable par la queue.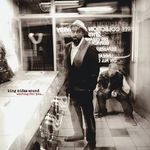 75- King Midas Sound
"Waiting For You"
(Hyperdub Records)
---
...un album noir au dub étouffant et poisseux malaxé par Kevin Martin (The Bug), sur lequel le poète Roger Robinson dépose ses mots murmurés d'une voix languissante, sorte d'LKJ du XXI° siècle. Claustrophobe et sombre.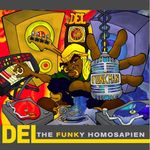 74- Del Tha Funky Homosapien
"Funk Man"
(Autoprod.)
---
...si Del est le cousin d'Ice Cube, si c'est lui qui rappe sur le "Clint Eastwood" de Gorillaz , il ne faut pas oublier qu'il officie depuis plus de 15 ans dans le Rap Game. Avec ce "Funk Man", qui porte bien son nom, tant le flow chaloupé du Mc donne l'envie de gigoter du bas du dos, il enfonce le clou . Au menu, gros samples de basses, des synthés West Coast, du bon gros boom bap à l'ancienne, qui finira de mettre tout le monde d'accord ! Enfin, il montre toute sa générosité en mettant ces titres gracieusement à disposition via son site. Qui a dit que les rappeur n'en avaient que pour la caillasse ?

73- Kamel El Harrachi
"Ghana Fenou"
(T.A.M.)
---
...lourd fardeau que celui de la descendance, surtout lorsqu'il s'agit de celle du créateur de "Ya Rayah", morceau mythique devant l'éternel. Difficile de se libérer du carcan de l'hérédité. Pourtant Kamel El Harrachi tente le coup, et avec ce "Ghana Fenou", hommage virevoltant au patriarche, apporte la preuve qu'il est de la stature de son artiste de père, chantre du Châabi algérien : le grand Damanhe El Harrachi.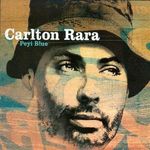 72- Carlton Rara
"Peyi Blue"
(Iris Musique)
---
...en créole ou en anglais, Carlton chante le blues d'Haïti et perpétue à sa manière toute singulière la culture du marronnage haïtien, restée indomptée depuis deux cent ans. Attention voyage dépaysant à la mystique puissante.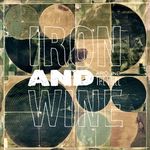 71- Iron & Wine
"Around The Well"
(Sub Pop records)
---
...double recueil de Faces B et de raretés de l'un des meilleurs songwriters nord-américains. Son folk est reconnaissable entre mille : enregistrement artisanal dans sa cuisine, son lo-fi, production frustre, minimalisme extrême de l'accompagnement. Un succès !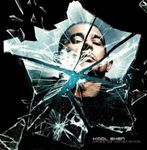 70- Kool Shen
"Crise de Conscience"
(AZ)
---
....Kool Shen a menti, il est revenu !! En solo, pour un album béton, sans fioritures, pas d'incartades exploratrices, ni de beats d'extra-terrestres, juste ce qu'il sait faire, de la rime en seize mesures sur des instrus classiques, histoire de faire taire les jaloux et rester ce haut parleur qui à 40 balais est encore là : « Et depuis le temps que je suis dedans ce serait un crime passionnel que de stopper le rap maintenant nan? J'reste rationnel c'est vrai j'sais rien faire d'autre. J'fais pas dans l'sensationnel, j'm'exprime que sur des airs glauques. »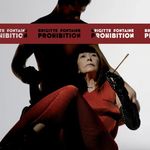 69- Brigitte Fontaine
"Prohibition"
(Polydor)
---
...le remède de nos peurs collectives se résume-t-il à une lente privation des libertés individuelles ? Voilà la question que pose à sa façon la libellule Fontaine. Un disque politique qui sous ses air pop, son exubérance faussement détachée pointe la rage . Brigitte est folle ça on le savait, aujourd'hui on se rend compte qu'elle est en colère. Méfi devant !!

68- Imaad Wasif
"The Vodoist"
(Tee Pee records)
---
...un disque anachronique, résonnant des sonorités psychédéliques d'une époque révolu : les 70's d'Altamont jusqu'au choc pétrolier, Jim Jones, Charles Manson..."The Vodoist" n'est pas passéiste, encore moins dans le revival de marketing, c'est juste l'album d'un artiste habité par quelques démons . Un gars que ça fait marrer de faire jammer Donovan et le Black Sabbath époque "Paranoïd" autour d'un plein pochon de buvards imbibés d'acide lysergique. Tant mieux nous aussi !


67- Zucchini Drive
"Shotgun Rules"
(Marathon Of Dope)
---
...le duo revient aux affaires et a déniché pour l'occasion une palette de collaborations des plus alléchantes : Marina Gasolina (ex Bonde Do Role), Christy Brewster, M.Sayyid d'Antipop Consortium, et leur amie Elissa P. (déjà présente sur leur précédent effort: "Goodyear Television Playhouse"). Plutôt pop, à consonnance dowtempo, c'est un plaisir de les retrouver à ce niveau. Et cerise sur le gâteau, leur album est en téléchargement gratuit, ce qui ne gâche rien !

66- Lightning Dust
"Infinite Light"
(Jagjaguwar)
---
... Amber Webber et sa voix tremblotante, déchirante même. Un pur moment de plaisir de l'entendre sur tout un album quand chez les Black Mountains elle se retrouvait si souvent en arrière plan. Assorti d'un space folk des plus planants, ce disque devrait vous mener très haut, peut-être vous offrira-t-il la lumière. A écoutez comme on regarde les étoiles, sans ciller !!

65- Markus Guentner
"Doppelgaenger"
(Sending Orbs)
---
...ambient magnifique mâtinée de de techno dub. Un disque bien différent des travaux précédents de Markus réalisés pour Kompakt. Là tout n'est que plages sonores étirées, dans un mouvement sans début ni fin, juste une musique élastique qui occupe l'espace d'un instant les interstices de votre cerveau pour le marquer à jamais.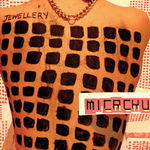 64- Micachu & The Shapes
"Jewellery"
(Beggars Banquet)
---
... contournement de la pop par sa face bruitiste, cet album de la follasse Mica et de sa "chu" (le nom de sa guitare, étrange appareil !) devrait en surprendre plus d'un(e). Sans être le disque de l'année (c'est le 64° normal !!), son originalité nous le fait souligner d'un trait bien rouge. Bizarre comme du Beefheart et bien pensée, une musique à danser sur la tête !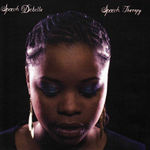 63- Speech Debelle
"Speech Therapy"
(Big Dada)
---
...le renouveau du rap UK ? A vérifier. En attendant avec ce disque en forme de confessions intimes devrait oeuvrer dans ce sens. Instrus sans samples, tendances jazz, pop et dub, on retrouve la dingue Micachu sur un titre et on se dit que depuis les premiers Herbaliser et Roots Manuva (qui pose ici un morceau), on a rien entendu de plus bouleversant venant de la Perfide Albion. Il était temps !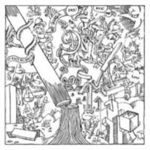 62- Willie Isz
"Georgiavania"
(Lex)
---
...Jneiro Jarel Mc et beatmaker des Shapes Of Broadminds rencontre Khujo Goodie des légendaires Goodie Mob, et bang étincelles...re-bang explosion !! Un album de rap où les croisements futuristes de l'un bouscule à merveille le flow baryton de l'autre pour un résultat atypique. Très peu de samples, beaucoup d'instrusmentations et une grosse présence électro. A noter la présence sur un titre de Tunde Adebimpe des Tv On The Radio. Le hip hop en a encore sous la pédale, on en doutait pas, mais avec ces deux-là aux commandes, il est pas loin d'aborder les anneaux de Saturne. Démentiel !!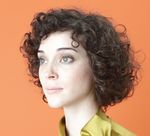 61- St Vincent
"Actor"
(Beggars Banquet)
---
...album audacieux d'une princesse pop'n'folk qui nous avait déjà conquis avec son "Marry Me". Ici encore, elle tape juste, expérimentant de nouvelles voies et rendant impossible tout étiquetage. Imprévisible et inspiré !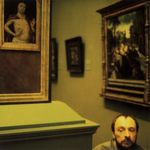 60- Vic Chesnutt
"At The Cut" & "Skitter On Take Off"
(Constellation)
---
... à l'heure d'élaborer ce classement on était à mille lieu de penser que Vic Chesnutt mettrait fin à ses jours. A l'heure de le rédi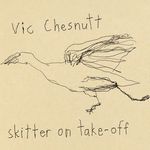 ger, il a réussi son énième tentative de suicide, la dépression ayant remporté la dernière manche. Ces deux albums ont du coup un goût amer ; à réécouter un des titres d'ouverture - "Coward" - on a comme la sensation que tout était déjà dit...Resteront ces titres magnifiques depuis "West Of Rome" en 91 jusqu'à ce puissant "At The Cut" aujourd'hui. Apparemment la route a été longue et rude. Dommage !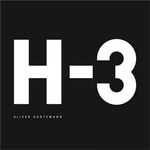 59- Oliver Huntemann
"H3 "
(Ideal Records)
---
...un disque à l'euphorie rampante, contrôlée et ajustée d'une bonne et savante dose de profondeur et de sensibilité. Celle d'un artiste qui, depuis longtemps maintenant - 15 ans déjà -, a pris le parti de l'intégrité, et par là de la qualité. Tout simplement.

58- Jimi Tenor & Tony Allen
"Inspiration Information 4"
(Strut records)
---
...quatrième volet de la série initiée par le label Strut, "Inspiration Information". A la manoeuvre rien moins que le batteur Tony Allen, chantre d'une afro-beat toujours renouvelée depuis ses débuts auprès du grand Fela Kuti jusqu'à ces récentes et multiples collaborations (The Good The Bad The Queen, Hypnotic Brass Band...) et sorties solos ("Secret Agent" cette année), associé au multi-instrumentiste et producteur Jimi Tenor pour un album où le Finlandais et le Nigérian s'en donnent à coeur joie à faire éclater les frontières musicales. Jazz, Afrobeat, Funk tout y est passé à la moulinette de leurs talents respectifs. Bouillant !!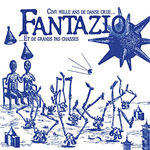 57- Fantazio
"5000 ans de Danse Crue et de Grands Pas Chassés"
(La Triperie)
---
...retour en fanfare de Fantazio, l'Homme-Contrebasse. 17 titres sauvages et poétiques, chantés en français, en anglais, en italien. Rêveries scandaleuses, outrageux cauchemards, l'univers singulier de ce bonhomme est hors du commun autant que dangereux, pour qui ne connaitrait ni les bienfaits de l'ivresse , ni le goût de la subversion. N'allez pas dire qu'on ne vous avez pas prévenus.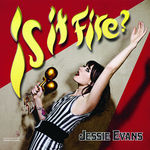 56- Jessie Evans
"Is It Fire ?"
(Fantomette Records)
---
... premier opus solo de cette californienne exilée à Berlin. Associé à Tommy Dammit, ex-batteur d'Iggy Pop et des Residents, ils proposent du cabaret punk très influencé par The Creatures, le groupe de Siouxie Sioux dans les 80's. Entre Yma Sumac, l'afrobeat et la no-wave, sax à fond les ballons et rythmiques décapantes voilà un portrait robot plutôt ressemblant. A vous de juger.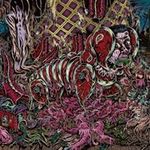 55- Nonstop
"J'ai Rien Compris Mais Je Suis d'Accord"
(Autoprod.)
---
..dédouané de toute tutelle matérielle et promotionnelle, Fredo et son frérot de bassiste font le boulot à la piaule, et s'adjoignent le cas échéant les compétences de Henning Specht (synthés) et de Serge Teyssot-Gay (guitare bien entendu). Ils produisent eux-même ces treize titres qui reprennent le combat où il avait été laissé, bien tanqué entre slam à la machette, hip-hop branque et rock pervers. Ajoutant de ci, de là quelques touches plus introspectives qui dans l'ensemble et avec cet élan cathartique qu'on adore tant prendre, nous ont permis de continuer depuis sa sortie de chier sur les têtes de gondoles.

54- A Second Of June
"The Inside Laws"
(Collectif K.I.M.)
---
...ces Alsaciens jouent du rock comme Liu-Yu Te s'avance dans la trente-sixième chambre des maîtres Shaolin. Rage dedans, self-control dehors. Ils ont à l'évidence appris à composer avec sur l'épaule ces esprits givrés made in UK. Tout y est , tension, anxiété, violence sourde, assortie de cette incomparable élégance britonne, préservée jusqu'au tréfonds du gouffre d'où remonte cette musique. Rare ceux qui, par chez nous, conjuguant au présent ces influences outre-Manche, parviennent à maîtriser cette sale alchimie de sang et de glace mêlée. A Second Of June, en est. Bien joué.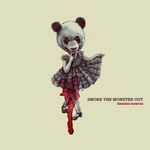 53- Damian Lazarus
"Smoke The Monster Out"

(Get Physical)
---
...Transitant sans transiger entre pop, techno et deep house, Lazarus n'use jamais de son background de technicien expérimenté pour compliquer sa musique mais pour illustrer au contraire la vision qu'il en a. Une musique inventive et mélancolique, délicate et érudite . Alliant précision et tendresse, esprit aventureux aussi , Damian ira jusqu'à poser sa voix sur la majorité des morceaux, les nymphettes de Taxi Taxi! se chargeant du reste. Une mise en danger qui finit par renforcer la puissance poétique et évocatrice d'un disque auquel on ne s'attendait absolument pas. Une belle découverte !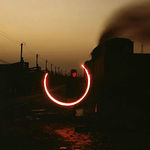 52- Molina & Johnson
"s/t"
(Secretly Canadian)
---
...album taciturne autant que ces deux compositeurs-interprètes, Jason Molina de Songs : Ohia et Magnolia Electric Co, et Will Johnson des Centro-Matic et ancien membre des Undertow Orchestra aux côtés de Mark Eitzel et Vic Chesnutt. Les deux musiciens se complètent parfaitement, leur folk malgré son austérité et sa simplicité reste des plus percutants. A écouter en s'épanchant au bar avec un(e) ami(e) de longue date.

51- The Dead Weather
"Horehound"

(Columbia)
---
...grosse sensation chez les rockeux, Jack White se fait encore la belle. Et plutôt deux fois qu'une , avec The Dead Weather, son nouveau super-groupe, c'est une bordée en compagnie de la succube des Kills, Alison "VV"Mosshart, qu'il se paye le saligot ! Pour sûr, ça bastonne sec, ça sent la sueur et le stupre ! Carton plein , sans rien inventer non plus. Une place méritée en milieu de tableau, donc !